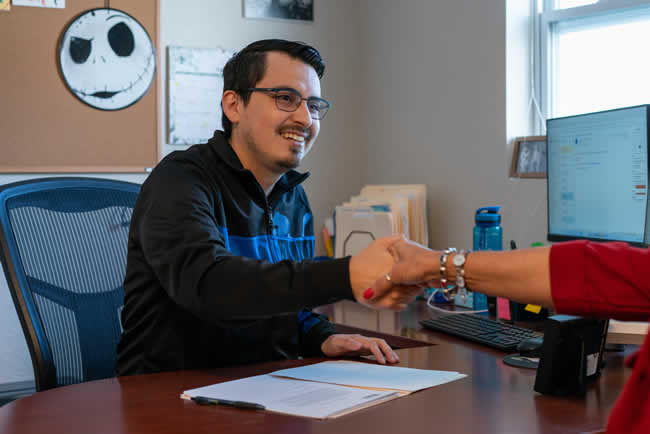 Join Our Team
Our associates make Westfall Roofing who we are. If you are passionate about customer service, work hard, and operate with integrity, we may be the company for you! We offer competitive pay, health/vision/dental benefits, and career path opportunities for top performers.
Westfall Roofing is an equal opportunity employer and will not discriminate against any employee or applicant on the basis of age, color, disability, gender, national origin, race, religion, sexual orientation, veteran status, or any classification protected by federal, state, or local law.
To apply in person, visit the office closest to you. Hours to apply in person are Monday through Friday, 9 AM to 3 PM. Or, you can submit your resume to careers@westfallroofing.com.