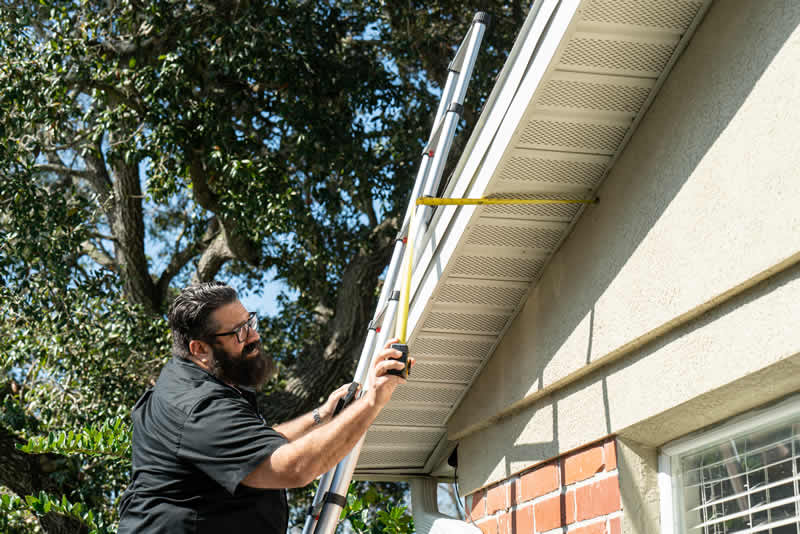 Seamless Gutter Services
Gutters are an essential part of preventing the ground around the perimeter of your home from eroding. Erosion can affect the grade around your home and over time may cause your home's foundation to sink or allow moisture to seep into your interior. Gutters also help maintain your landscaping by preventing excess water from washing away landscaping. When you need gutter work done, you'll need to find a contractor who will work with you on providing the right kinds of services and materials.
At Westfall Roofing, we provide seamless gutter services as part of our roof replacements. When you hire us to replace your roof, we can also replace worn, outdated, or damaged gutters with brand new seamless gutters.
Our team will assess your gutters to determine if it's time to replace them. You'll need your gutters replaced if they're in bad condition or if they're older. If you need new gutters, you can count on us to replace them with high-quality seamless gutters right after replacing your roof.
Types of Seamless Gutters
We install seamless gutters made of durable aluminum, which helps ensure they last for many years. These gutters are built to handle severe weather, reducing the risk of damage. We install both 6-inch and 7-inch aluminum seamless gutters. These seamless gutters are designed to keep moisture out, which helps reduce the risk of water damage.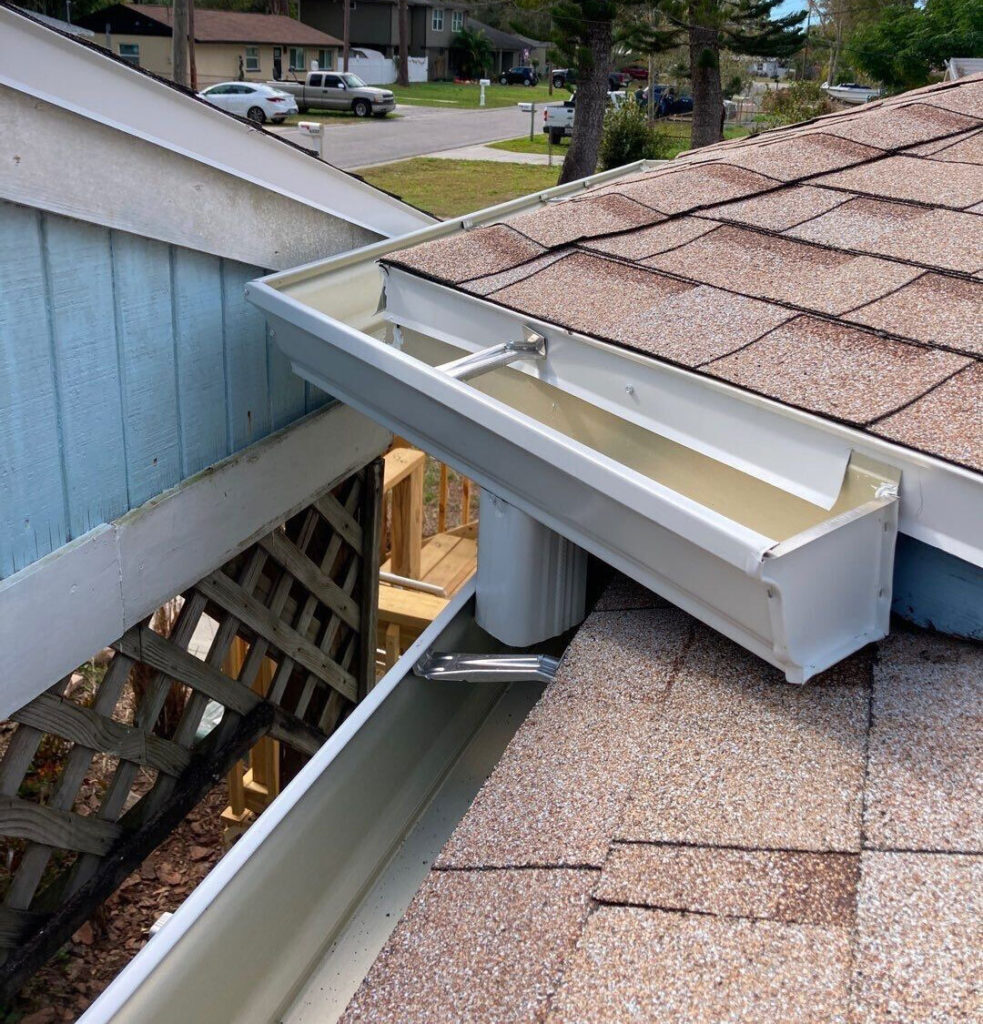 Gutter Covers
At Westfall Roofing, we install gutter covers called gutter leaf guards. These leaf guards help prevent leaves and other debris from building up in your gutters, resulting in blockages. With these covers in place, you won't have to worry as much about having clogged gutters. We offer a 5-year warranty on these gutter leaf guards.
Why Work with Westfall Roofing
When you hire us for a roof replacement and gutter installation, you can depend on us to provide superior quality workmanship on each part of the job. Our team is mindful about placing gutters in areas that might compromise your roof. We stand by our work and service, as well as our warranty claims.
At Westfall Roofing, we pride ourselves on offering excellent communication to all of our customers. From the time you schedule your roof replacement and gutter installation to the completion of the project, we will keep you in the loop and provide updates as needed. We're also here to answer any questions or concerns you have.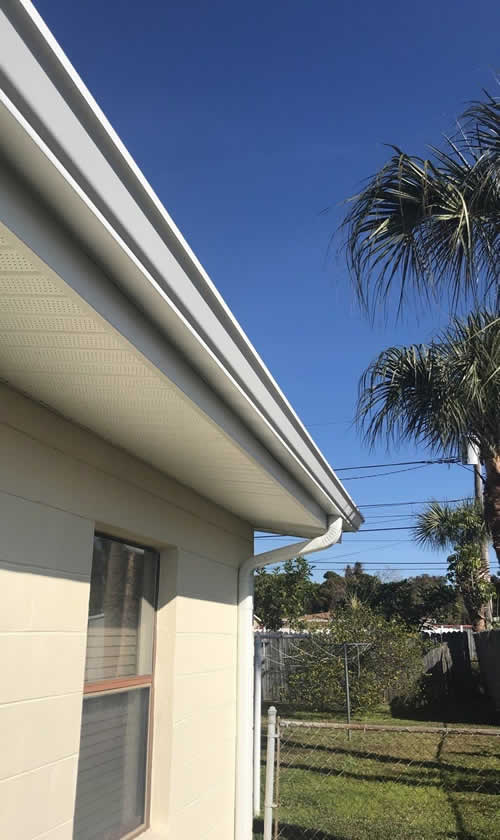 Our roof and gutter services offer exceptional value since we can handle both kinds of work with expert care. We have a dedicated department for repairs, warranty claims, and service, so you can rely on getting high-quality work done.
If you need a roof replacement and seamless gutters for your home, please contact Westfall Roofing today to learn more about our services. Our experienced roofers provide dependable, high-quality roofing and gutter services for homeowners in the Tampa area.