Residential Roof Repair
Westfall Roofing offers exceptional residential roof repair services in the Tampa Bay & Sarasota Areas. As your trusted local roof repair company, we fix any wear and tear your roof has experienced. We also repair damage caused by storms and other forces of nature.
Our roof repair expertise encompasses all types of residential roofs, regardless of size, materials, pitch, or architectural details. Whether violent winds have torn off your shingles or you have water damage causing problems in the attic, we have the skills and expertise to complete the repairs fast and effectively.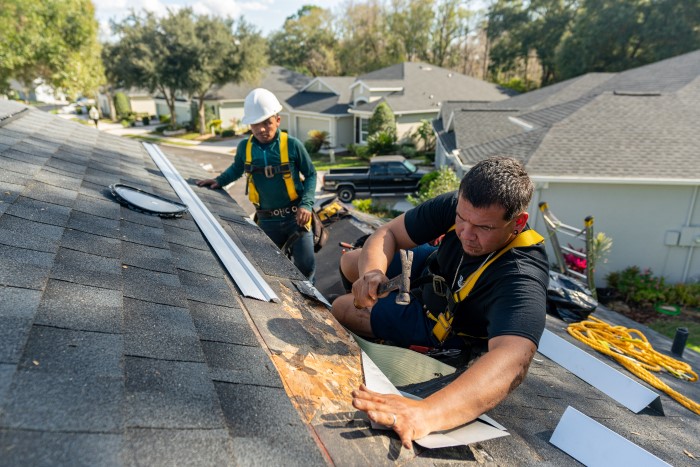 Emergency Roof Repair Services
Roof leaks usually happen at unexpected times. You may have noticed significant structural damage in your home but aren't sure if it stems from your roofing system or not. You could even have an older roof in need of constant care.
Whatever the case may be, Westfall Roofing has the right solutions you need. If you are experiencing emergency problems with your roof which require immediate attention, we'll be there to help.
Our experienced roofing consultants will work with you to figure out a flexible price line for our services and deliver exceptional results. Besides, we offer free roofing assessments to determine if your roofing system needs immediate repairs.
The Materials We Work With Will Give You Pride in Your Home.
We replace and repair different types of roofing systems for homeowners and businesses, including:
Tile (Clay, Concrete)
Metal (Ribbed, Standing Seam, Simulated Metal Tile)
Flat Roofs (TPO, PVC, Modified Bitumen)
When replacing or repairing your roof, we also provide repairs and replacement for the following components:
Siding
Attic solar fans
Soffit and Fascia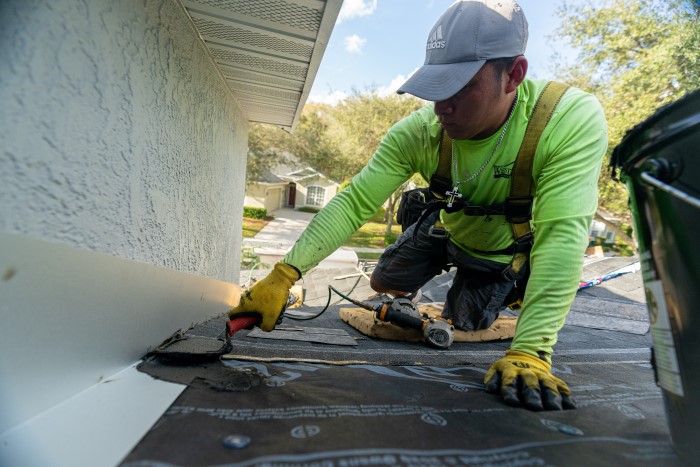 Regular Inspections Help Detect Issues Early
Severe weather is not the only time to consider roofing inspections. At Westfall Roofing, we recommend scheduling routine inspections at least twice every year and following major storms. Regular roofing inspections are a great way to detect issues early and fix them before they grow into bigger problems, costing you more money to repair.
Once our roofing experts have inspected your home, we will be able to determine if repairs are sufficient or a full replacement is necessary. As a result, you will have a safer structure which you and your family can be able to appreciate for years.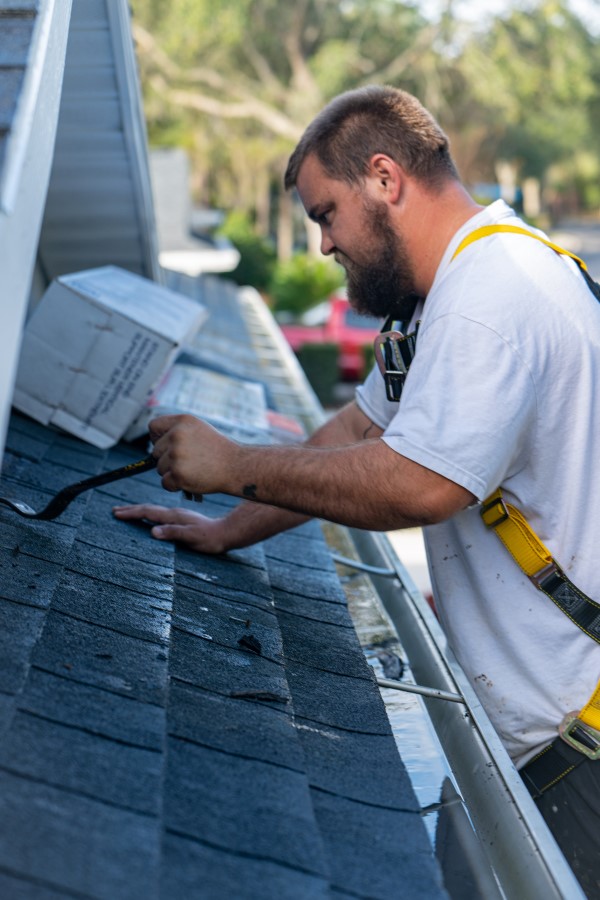 Your Roofing Experts in Tampa Bay & Sarasota Areas
Westfall Roofing provides other benefits beyond roof repairs. If we determine your roof is beyond repair, we offer full-scale roof replacement. Westfall Roofing has all of the certifications needed to install and perform repairs with leading roofing material manufacturers, including:
Owens Corning
GAF
CertainTeed
Atlas
Tri-County Metals
Gulf Coast Supply & Manufacturing
Eagle Tile
IKO
A Reliable Roof Starts with a Complimentary Consultation
Our customer service team is on standby to answer any questions you might have concerning residential roofs. When your home needs roof repairs, you can count on our experienced team at Westfall Roofing to provide reliable and efficient services. Contact us today to schedule a free roofing consultation!