Tampa Bay and Sarasota Roofing Contractor Services
At Westfall Roofing, we've been providing customers in Florida with reliable roofing services since 1989. Our team can ensure you have a durable and dependable roof, from replacements and repairs to insulation and gutters. We offer residential and commercial roofing services in several neighborhoods throughout the Tampa Bay and Sarasota areas, including New Tampa, Westchase, Pinellas Park, Seminole, Lakewood Ranch, and New Port Richey.
Cities We Serve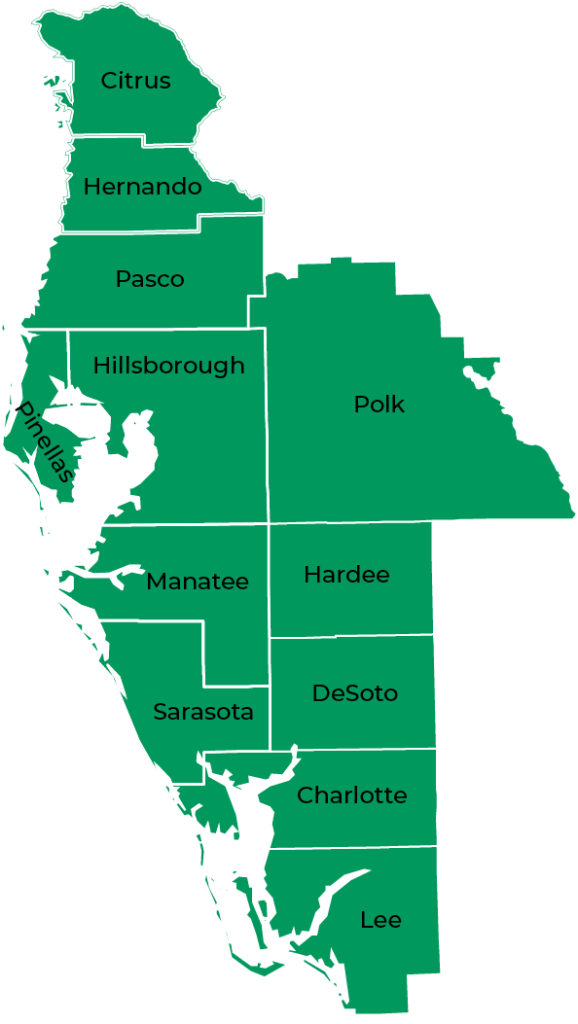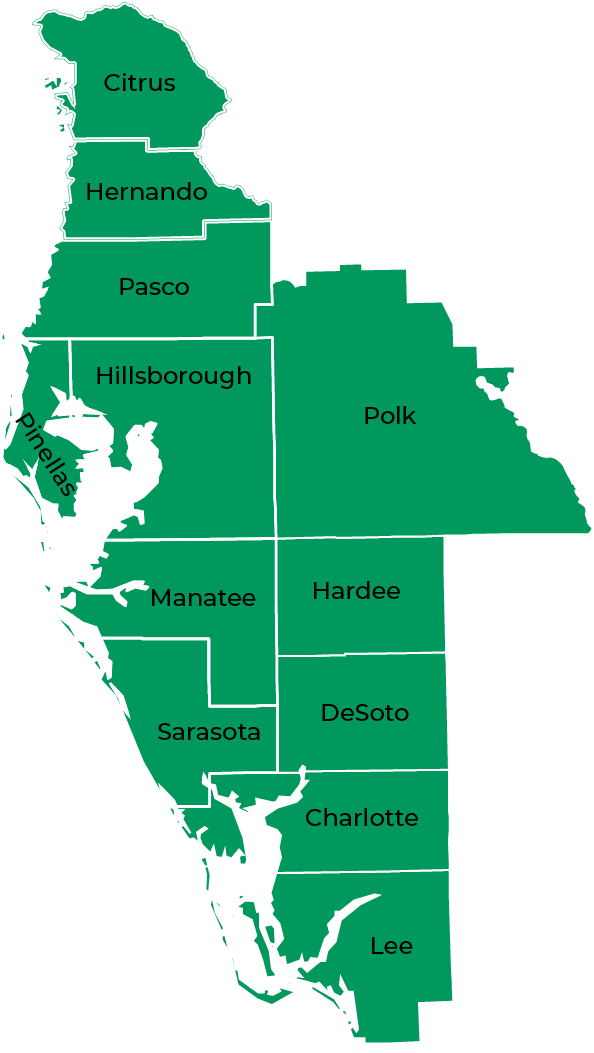 Roofing Services
Our experts at Westfall Roofing provide superior service on all jobs. Our residential roofing services include roof replacements when your roof is damaged or has reached the end of its useful life. We offer roof replacement systems using several materials, including:
When you need roof repairs, you can count on us to provide prompt service. Westfall Roofing offers residential roof repairs for minor and severe damage. We provide roofing services for customers as far south as Venice, all the way up to Spring Hill and out to Lakeland. At Westfall Roofing, we know how important it is for your roof to be in excellent condition at all times. We provide timely repairs for storm damage, including damage from hail and wind. We also offer mitigation services to help lower the risk of experiencing storm damage.
Gutter Services
When you have old or damaged gutters, our team can provide you with new ones. We offer seamless gutter installation for Florida homeowners. These gutters help keep your home well-protected from water damage.
Other Services
Our other services include attic insulation, aluminum fascia, and vinyl soffit installation for homeowners in Spring Hill, Belleair, Carrollwood, and many other neighborhoods. Our experts can make sure you have proper ventilation for a more comfortable home. We can also ensure you have the right amount of insulation for improved energy savings, comfort, and more.
Westfall Roofing can enhance your home with more natural light with our skylight installation services. Our team can help you choose suitable skylights for your Florida home to brighten up rooms.
If you need residential or commercial roofing services in the Sarasota or Tampa Bay area, please contact Westfall Roofing today.