Tampa Bay and Sarasota Roof Financing
Financing makes roof repair or replacement more affordable for homeowners. With the help of a loan, homeowners can spread out the renovation cost over time instead of paying for the entire project upfront.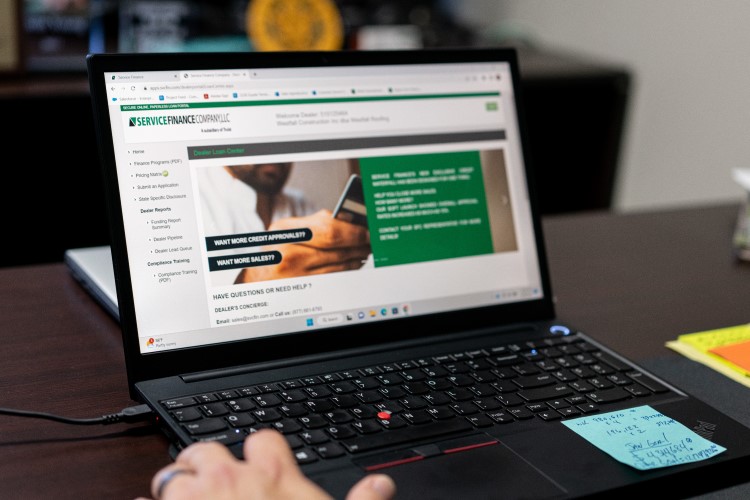 Financing Terms
Westfall Roofing works with different finance partners to provide low monthly installments with no-prepayment penalties.
With the help of Service Finance, Westfall Roofing provides monthly installments to fit in any customer's budget with loan amounts up to $45,000. There are also long-term fixed-rate interest loans available.
We also work with SELF, a non-profit providing credit-challenged homeowners with access to low-interest loans.
PACE financing lets you install solar panels, upgrade your roof, or make home improvements quickly, easily, and affordably. You pay the money back over time, as part of your property taxes. PACE features a speedy approval process, flexible payment terms, and access to trusted contractors that Renew Financial carefully screens.


How to Get Financing
Homeowners in need of financial assistance for roofing projects are encouraged to apply. You can apply for financing with Westfall Roofing over the phone or in person. To process your application, we will need the following:
Driver's license
Social security number
Proof of income
Date of birth
Many applicants receive a response to their application within 10 minutes or less. For convenience, customers can sign the documents electronically.
To get started on your new roofing project, request an estimate. We will work with you to get financing once we know the scope of what you need.