Asphalt Shingles
As the most widely-available roofing material on the market, asphalt shingles provide an affordable solution for the average homeowner. At Westfall Roofing, we expertly install asphalt shingle roofs to guarantee your home receives a roof that will protect your home securely for many years. Trust our team to provide you with the proper guidance.
Owens Corning Platinum Preferred Contractors represent the industry's top tier of roofing companies. We proudly hold an affordable solution, ensuring we meet the most stringent qualifications for roofing excellence and professionalism. Our process involves perpetually satisfying all manufacturer specifications and installation procedures
The Benefits of Choosing Asphalt Shingles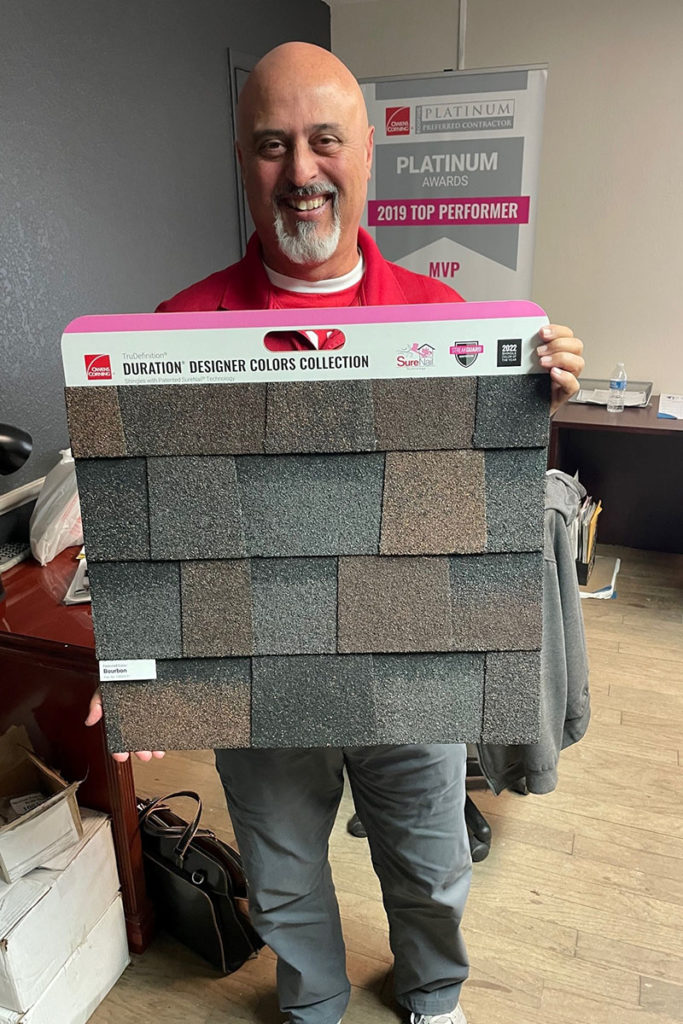 In addition to affordability, selecting asphalt shingles offers many significant advantages:
Availability. No roofing material is more widely accessible. Certain types of roofing have limited availability depending on where you live, but not with asphalt shingles. They can be installed in any region.
Versatility. Asphalt shingles possess unique flexibility to cover any type of roofing surface. Homes with many angles still qualify for asphalt shingles even if other roofing materials are impractical or impossible to install.
Customizability. Personalizing the design, style, and color to your tastes gives asphalt shingles a distinct advantage over other roofing materials. Maximizing your home's aesthetic appeal is that much easier.
Energy Efficiency. Today's technological advances in asphalt shingle roofing materials allow homeowners to select a style that provides maximum energy savings in any season.
Repairability. Asphalt shingles provide relatively straightforward and efficient fixability in an emergency. Other roofing types often require more novel, advanced, and time-consuming procedures to repair trouble spots.
What to Expect with an Asphalt Shingle Roof Replacement
We recommend scheduling a free inspection if your roof shows signs of aging or excess wear and tear. Our trained experts will analyze your roof's condition to determine if and when replacing your roof makes sense. We study your entire roofing system, including the underlayment, to identify problem areas, and we communicate our findings to you.
If your roof needs replacement, we consult with you about the available roofing options. When selecting asphalt shingles, our wide variety of styles and colors ensures you receive your exact preferences. Our project manager then efficiently gathers essential information about your roof and schedules a tear-off and replacement appointment.
On the day Westfall Roofing replaces your roof, we prep your property to maintain a tidy worksite. Our team then safely removes your existing roofing material. After that, our installers efficiently install your new asphalt shingles. Because we adhere strictly to manufacturer specifications, your new roof meets the highest standards of excellence.
Following installation, we thoroughly clean up all debris. We also oversee the inspection approval process. If anything needs adjustment before final inspection approval, we take prompt corrective action. We also submit any manufacturer warranties and check up with you to ensure your total satisfaction with our work. That is the Westfall Way!
Schedule Your Free Consultation Today!