Get Paid to Refer Us!
Thank you for trusting Westfall Roofing with your home or business. Your recommendation is important to the success and growth of our company. For that, we offer an incentive for any new customer you refer who completes a full roof replacement with us. Whether they pay cash, credit, or get financing, let us know who you referred, and we will send you a $100 gift card. There is no cap on how many people you can refer.
Contact your Roofing Consultant or complete the form below. The referral incentive will be processed and sent to you after the job is complete and the final payment is received.
Customer Referral Program
The fine print and legal stuff: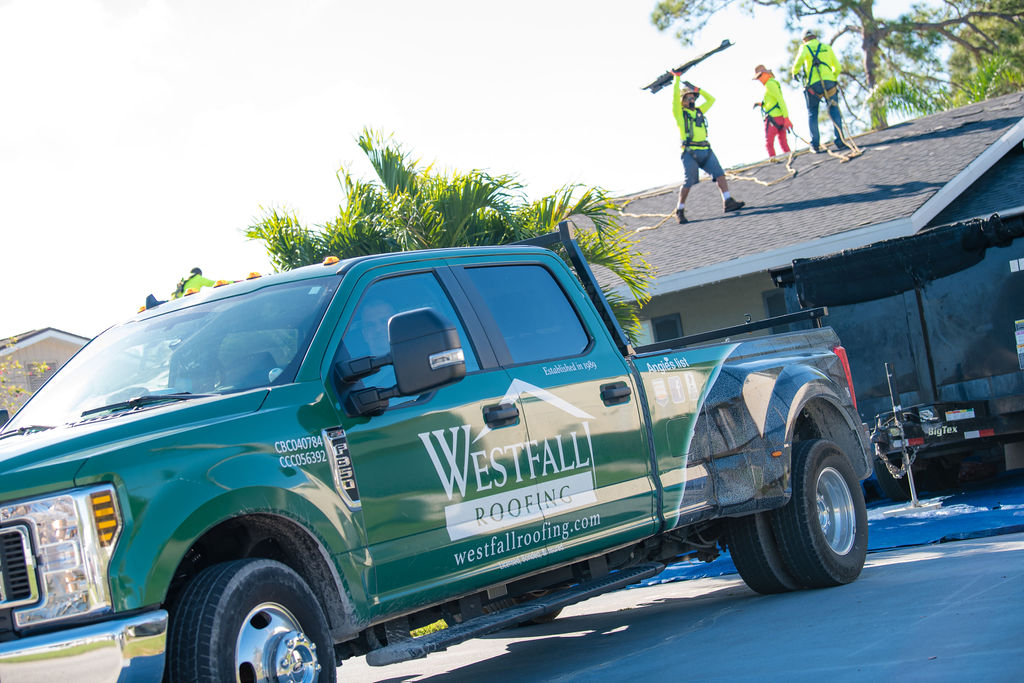 If multiple people refer the same home or business, the person who submitted the referral first will get the $100 gift card.
The gift card cannot be exchanged for cash.
The referral must be submitted before a contract is signed by the person you referred.
Homeowners, property managers, or commercial businesses may not use their own addresses as a referral.
Westfall Roofing employee referrals do not apply.
Westfall Roofing does not allow for any discounts, applications of coupons, or waivers of insurance deductibles under any circumstance per Florida Law. *see bottom of the page for more info.
*Florida Statute 817.234 False and Fraudulent Insurance Claims (7)(d) A contractor, or a person acting on behalf of a contractor, may not knowingly or willfully and with intent to injure, defraud, or deceive, pay, waive, or rebate all or part of an insurance deductible applicable to payment to the contractor, or a person acting on behalf of a contractor, for repairs to property covered by a property insurance policy. A person who violates this paragraph commits a third-degree felony, punishable as provided in s. 775.082, s. 775.083, or s. 775.084.